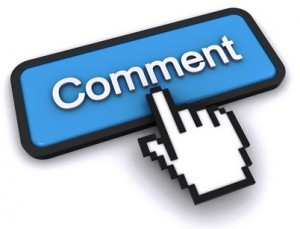 Blog commenting is often regarded as one of the best link-building methods and should be a part of any thorough SEO strategy.  Obtaining links from high-authority sites can be very difficult, but a simple comment on a blog post can make it possible.  Getting comments disapproved is the complaint that is heard most from those who have seen little success with this link-building method.  By taking advantage of tools and other resources available, you can increase your efficiency and will begin to see better results.
There are three parts to implementing a successful link-building strategy through blog comments; setting up, searching smart, and leaving good comments. Below I will discuss each of the section in detail so you can see how to improve your chances of getting comments approved, while being able to post them at a faster rate.
Setting Up – The Key To Efficiency
After trying to get a few blog comment links, you will likely have noticed that many sites require the same information to leave a comment (name, email, website, etc.) One easy way to speed improve your efficiency is by having this information ready. Whether you use a form auto-fill in your browser, keyboard macros, or just copying and pasting this info from a work document, these methods can often be faster than typing depending on the situation.
As social media platforms are becoming more popular, many blog comments are through these networks and require a profile. Be sure to sign into Facebook, Google, and WordPress before starting, as these are some of the most common social media accounts that are required when leaving a comment. You will soon find more about what types of comments allow different things. For example, in WordPress comments a link may appear clickable by simply pasting the URL, while another might require some kind of coding.
Like I mentioned above, a word document with the relevant information to copy and paste quickly is a good way to improve efficiency. You will also want to have a document containing generic comments, with the different coding methods to again quickly copy and paste. Here is an example:
Great article, I found another good one for those interested at seospot.net/blog-comments.
Great article, I found another good one for those interested at [URL]seospot.net/blog-comments.[/URL]
Great article, I found another good one for those interested at <a href="seospot.net/blog-comments">seospot.net/blog-comments</a>.
These are examples of the different kind of codes that you may encounter when leaving comments. By having this text ready, you save time by not having to type it out for every comment.
The last step before you are ready to begin, is to grab any tools or programs that you may want to use. Different scraping software can help you find where to post links, and there is also even software that can post them for you. You can find more about these programs in the next section.
Improve Your Searches
Finding blogs is half the battle when trying to gain links through comments. Whit the use of different Google search parameters, you can improve the quality and relevance of the blogs you are looking for. Sites that end with .org or .edu can be difficult to obtain links from, so commenting is the only option for many people. In order to only find these types of sites, use the "site:" parameter. Here is an example:
Site:.org – Only sites with .org in the URL will be found
Site:.edu – Only sites with .edu in the URL will be found
Now you are able to narrow down the types of sites that you want to comment on, but you may notice the results that are appearing are not blogs.  As I mentioned above, the different social media and blogging platforms control many of the blog comments. Because of this, many blogs have the same phrase above where you leave comments. Searching these phrases will help you find specifically blogs with comments. Be sure to put quotations around the phrase when searching. Here are some examples you can use:
"Add a comment"
"Leave a reply"
"Post a comment"
"Comments"
Combine the two parameters with the keywords related to your website and you will be finding relevant blogs in no time. If I were looking to post this article on an education site, I would search something like this:
Site:.edu "add a comment" SEO blog comments
Fooling around with these parameters can allow you to find more specific blogs related to your website. If you are interested in making sure these comments stick, rather than playing a numbers game, find blogs where the authors reply as they are constantly approving comments. For those who want to focus more on quantity, check out some of the web scrapers and auto-posting tools to be able to post thousands of comments in a short amount of time.
Leave A Good Comment
The last step to find success with blog commenting is making sure that you have a good comment. With many comments needing approval, it is important that the comment does not come off as promotional, or just unrelated to the post. There are many ways in which you can ensure that your comment looks natural.
Bloggers have a good idea of how link-building works and will not appreciate someone using their page to boost their own site. Because of this, things like comments with anchor text or something else that required a level of difficulty with coding in an HTML comment box will likely get disapproved. Posting just the URL usually looks more natural and will lead to better success.
Another good way to get a comment approved is to reference something in the article. You do not need to read the entire post, just pick a sentence, heading, or photo and reference it in the comment. Asking an easy question like, "Where was that second picture taken?", is an easy way to show interest without wasting your time. These phrases are something that can be put in your word document so that they can be pasted quickly. Here is an example of a comment that seems natural with a link include:
"What can I use to build these blog comment links faster? This site was helpful but I still do not understand http://seospot.net/blog-comment"
Blog commenting can allow you to build links on sites that you may never have thought was possible. By following the steps that I have laid out for you, you will be able to ensure that your comments are approved, while being able to post more in a shorter amount of time. Over time you will better understand how you can effectively tailor your blog commenting strategy to better fit the overall goals of your website.